Behind the Scenes: Jeff Rupert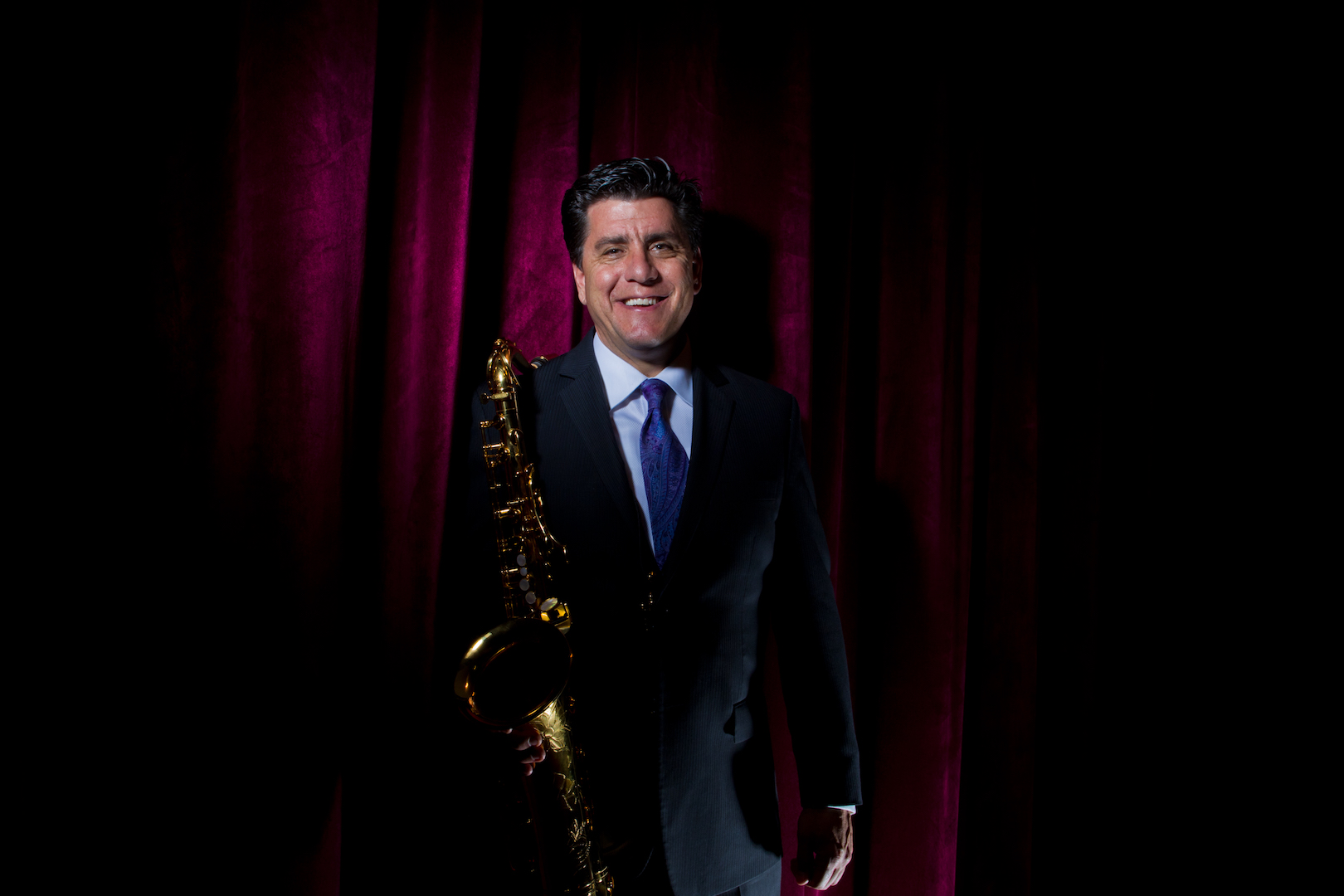 How old were you when you began playing music?
I started playing the alto saxophone when I was ten. I believe I took some piano lessons the year before.
Did you always know you wanted to lead an orchestra? What was your career/education path to get here?
No. I always wanted to play jazz. I did not dream of conducting a jazz band at that time. I knew I always wanted to play music though. When I was 10, I used to turn on recordings of Mozart symphonies and conduct them in the mirror- that was fun. I did not get serious about my musical studies until late in high school. I went to Rutgers, and my roommates were working with Art Blakey, Horace Silver, Machito, (of afro-cuban jazz fame), and Jackie Byard. My classmates had almost as much impact on me as my teachers did.
What is your primary instrument?
The tenor saxophone. I used to do a lot of studio work, playing sax, clarinet, and flute. I've gotten so busy the last twenty years with endeavors performing as a jazz saxophonist that I've had to put aside the flute and clarinet. I play a lot of piano, with regard to orchestrating and working on harmony and melody for improvisation. My mom's side of the family were violinists. I have a Tirolian fiddle that has been in my family since the early 1800's. I play it a little as a reference for composing and arranging for the orchestra, or string ensembles. I also think of a band as my instrument. I've produced about thirty albums now, and enjoy that a lot.
What's the best advice you received when you were a young musician?
To study something I love, but to accept that few people make a living in their field of study. This person went on to say that it was important to get a degree, and if it was in music, that that was OK, too, but to accept that going to school was primarily about "learning how to learn".
What advice would you give FSYO students, or young people thinking of auditioning for FSYO?
The students that do the best are the ones who don't get nervous, and those that are calm are the ones that practiced diligently before an audition. The hardest part for any musician is the individual time practicing. If the arduous time for a musician is the performance or audition itself, that simply reveals that they needed to put more emphasis on constructive individual work in the practice room. Keep that in mind when you are working on your playing. I always say, " plan your work, and work your plan".

If you weren't a conductor, what career would you want to try?
I've been playing music professionally since I was 15 years old; that's 38 years, now. If I didn't do this, I'm not sure what I would have done. I never really thought about doing anything else. I might have pursued designing sailboat hulls, have been involved in some other maritime engineering. My father was a vice president of a multinational corporation. In hindsight, I think I would have had some satisfaction with a career in business had I not pursued music. My dad passed away recently, but he always thought I had good business acumen, and that I worked hard primarily because I was doing things I loved. It's important to remember that even if you are doing what you love, it's still going to be hard! You may as well do something then, that you love.