Sounds of the Season featuring Symphonic Orchestra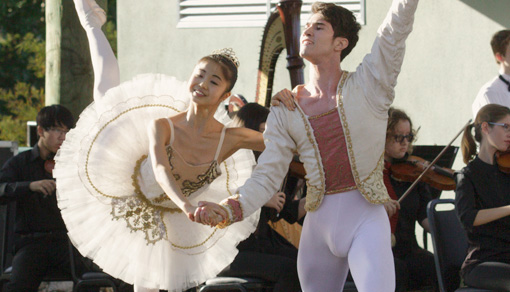 Sounds of the Season is a holiday concert that will bring everyone together for an afternoon picnic accompanied by an array of holiday classical pieces to celebrate the season. The performance led by FSYO's Symphonic Orchestra will feature a partnership with Orlando Ballet School, featuring soloist from UCF Opera, and singers from Montverde Academy and Central Florida Vocal Arts. As always, academic and music educators receive complimentary admission to this and all FSYO Season Subscription concerts.
Date/Time: Sunday, December 3, 2017, at 3 pm
Location: The Grove at Mead Botanical Gardens - 1500 S Denning Dr, Winter Park, FL 32789
Admission: Tickets range from $10-$15 and are available through the FSYO website, or at the door.
The Grove features picnic style seating. Please bring lawn chairs and blankets for your family. Limited chair seating is available for those in need.
Note: The "Grove at Mead Botanical Garden" is an open-air pavilion designed for musical performance, theatrical productions, film viewings and educational programming, located in the heart of the 47-acre public garden in Winter Park. It was constructed for FSYO after a generous and long-time anonymous supporter of the orchestras donated $250,000 to build the multi-faceted pavilion which was inaugurated in 2012 and has become the preferred outdoor concert venue for FSYO due to its excellent acoustics and mesmerizing scenery.
Community Partners: