Andrew Lane, Music Director & Symphonic Orchestra Conductor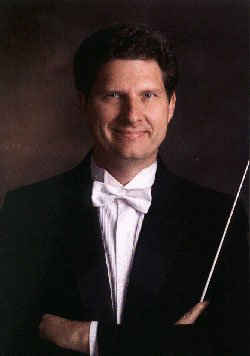 Andrew Lane is pleased to return as Music Director & Symphonic Orchestra Conductor of the Florida Symphony Youth Orchestra for the 2012 – 2013 Season. In 2012, Maestro Lane concluded seventeen years as Resident Conductor and Principal Pops Conductor of the Orlando Philharmonic Orchestra. Under his leadership, the orchestra expanded its concert offerings to include pops, community concerts, family concerts, and educational concerts, which reached over 60,000 people each season.
A dynamic and popular pops conductor, Maestro Lane serves as Pops Conductor of the Sarasota Orchestra and will lead that ensemble for all their subscription pops concerts for the 2012-2013 season. His pops concerts have included Banford Marsalis, Deborah Gibson, Peter Schickele, Arturo Sandoval, Roy Scheider, Doc Severinsen, Broadway star Davis Gaines, and many other renowned artists. In October of 2006, Andrew Lane conducted members of the Chicago Symphony featuring Greek tenor Mario Frangoulis at Orchestra Hall in Chicago. Mr. Lane has been featured as conductor in 25 CD recordings produced by Madacy Entertainment Group of Quebec, Canada. Mr. Lane has also been a featured guest conductor with the Florida Orchestra, The Naples Philharmonic, Rochester Philharmonic, Asheville Symphony and San Antonio Symphony. In October of 2010, he was chosen by Bank of America as a "Local Hero" for his commitment to music education in Central Florida. United Arts of Central Florida named him Music Educator of the Year in 2012.
Andrew Lane believes music is an essential part of a young person's education. Through the principles of "teach, challenge, and encourage," FSYO musicians are inspired to take their talents to new heights that ensure music will always be an important part of their lives. Florida Symphony Youth Orchestra musicians are the future of classical music.
---
Heide Evans Waldron, Executive Director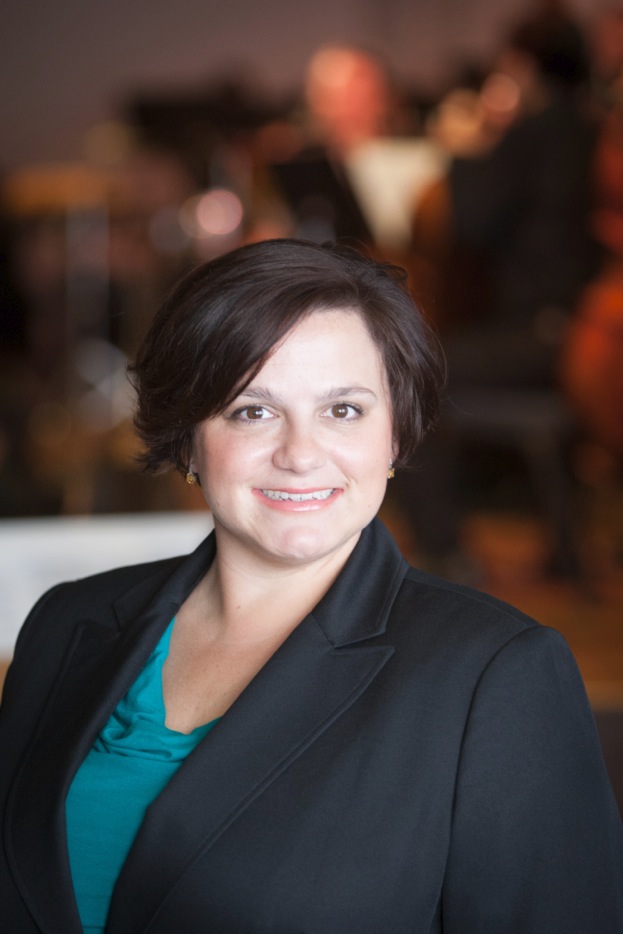 Heide Evans Waldron joined as Executive Director of the Florida Symphony Youth Orchestra in October of 2011. Heide earned a BA in Marketing and a BA in Business Management Administration from the University of Phoenix. She will attend the Rollins Crummer School of Business this Fall. Prior to joining the Florida Symphony Youth Orchestra, Heide was the Manager of Member Relations at Orlando Science Center, wherein she served over 6,000 families in the greater Central Florida area since 2007. With over 10 years of hospitality experience, Heide specializes in generating substantial revenue growth, fundraising, event planning, marketing, public relations and customer service.
Musically inclined, as well, Heide is a former violist and alumnus of the Polk County Imperial Youth Orchestra. Heide's combined knowledge of non-profit leadership and youth orchestra education gives her great insight and dedication to serving the arts in Central Florida. In the immediate future, Heide plans to strengthen relationships with the community, encourage greater involvement and further alignment of the Florida Symphony Youth Orchestra with arts and music education standards in Central Florida.
---
Erin Winget Hoyer, Member Relations Coordinator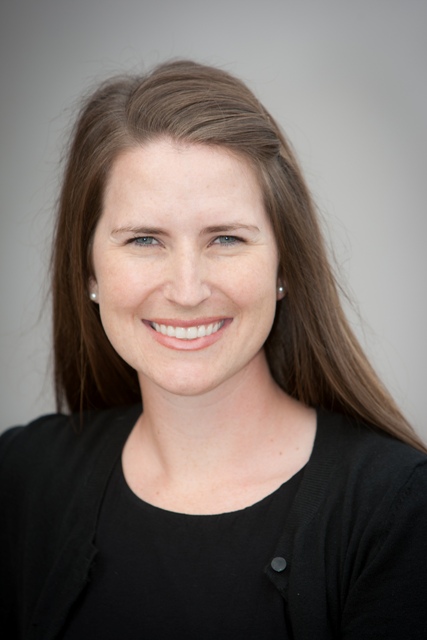 Erin Winget Hoyer came to the Florida Symphony Youth Orchestra in January 2013 as the Member Relations Coordinator. A North Carolina native, Erin earned her BA from Wake Forest University in 2006. She moved to the Central Florida area in 2012 with her husband Jacob. Erin brings to FSYO a broad background with several non-profits including Alexander Youth Network in Charlotte, NC. Working three years with Adventures in Missions, an international mission organization, Erin pioneered the logistics department for the World Race program. She has traveled to over 20 countries and is passionate about connecting people cross-culturally.
Erin is currently enrolled in the Rollins College Crummer Business School Executive Management Certification program. When she is not working with FSYO she can be found riding her horse Gusto and exploring all the outdoor adventures that Florida has to offer.
---
Carl Rendek, Production Manager & Librarian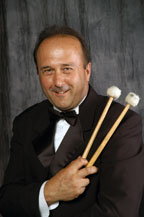 Carl Rendek is the Production Manager and Librarian for the Florida Symphony Youth Orchestra, Mr. Rendek attended the Manhattan School of Music in New York City where he was a scholarship student of Walter Rosenberger and Morris Lang of the New York Philharmonic. He was also a scholarship student of Charles Owen at the Aspen Music Festival.
Mr. Rendek studied jazz vibraphone with David Friedman. He is a former member of the Florida Symphony Orchestra (1975-1993), and current member of the Orlando Philharmonic Orchestra, where he serves a dual role as Principal Timpani and as Production Manager.
---
John Dupuis, Philharmonia Conductor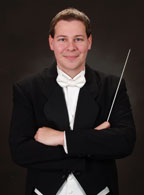 John Dupuis is currently in his sixth year as Conductor of the Florida Symphony Youth Orchestra Philharmonia Orchestra. He is also past Conductor of the Sarasota Orchestra Youth Symphony, and past Conductor of the Summer at the Symphony Music Program. In addition, Mr. Dupuis teaches Band, Orchestra and AP Music Theory at Spruce Creek High School. Mr. Dupuis received his Bachelors degrees in Music Education and Music Composition and his Master of Music degrees in Conducting and Music Composition from the University of South Florida.
As a composer, Mr. Dupuis' orchestral compositions have been commissioned and performed by various ensembles throughout the United States, including the Seattle Symphony Orchestra, the Florida Orchestra, the Orlando Philharmonic Orchestra, the Naples Philharmonic Orchestra, the Florida Symphony Youth Orchestra, the Tampa Bay Youth Orchestra, the Greater Twin Cities Youth Symphonies, and many others. His band compositions/arrangements have been performed by numerous high school concert and marching bands throughout Florida. His music has also been featured at Universal Studios' "Islands of Adventure". Mr. Dupuis' works are published through Daehn Music Publications and Wehr's Music House Publishers. Mr. Dupuis is a member of FBA, FMEA, MENC, FEA, the Conductor's Guild, the League of American Orchestras, and the College Music Society.
---
Elizabeth Napier Hicklin, Prelude Orchestra Conductor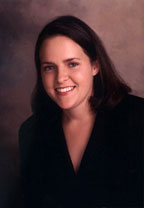 Elizabeth Napier Hicklin joined the FSYO in 1989 as a sixth grade violinist. When she graduated from Winter Park High School in 1996, she was Concertmaster of the FSYO Chamber Orchestra and Assistant Concertmaster of Orchestra I (now the Symphonic Orchestra). Mrs. Hicklin went on to Stetson University where she studied with Dr. Alvaro Gomez and Dr. Routa Kroumovitch- Gomez, was Co-concertmaster of the Stetson Orchestra, assisted the Stetson University Youth Orchestra, and was inducted to the prestigious Pi Kappa Lambda Music- Academic Honor Society.
Mrs. Hicklin received her Bachelor's Degree in Music Education after finishing an internship at her alma mater, Winter Park High School, under Todd Doan, former FSYO Philharmonia Conductor. Mrs. Hicklin's internship reunited her with FSYO but now as a section coach and guest conductor.
Beginning in the fall of 2000, Mrs. Hicklin accepted the challenge of starting a new string program at Liberty Middle School in East Orange County. Since then, she has served as Operations and Education Manager for the Orlando Philharmonic Orchestra, taught privately, past FOA District 8 Chair, and adjudicated numerous solo and ensemble competitions.
Mrs. Hicklin returned to FSYO in 2002 as Overture Strings Orchestra Conductor, grew the program to include winds and the FSYO's third full orchestra was born, Prelude. This is Mrs. Hicklin's 11th season as a conductor with the FSYO.
This past summer Mrs. Hicklin became a registered Suzuki violin teacher at the Florida Suzuki Institute in St. Petersburg. Mrs. Hicklin plans to teach Suzuki privately in her studio and enrich the lives of children in the Orlando community.
In her spare time from FSYO, Mrs. Hicklin works as a pharmacy software trainer and enjoys an active presence in Central Florida's music education community.
---
Sarah Morrison, Overture Strings Conductor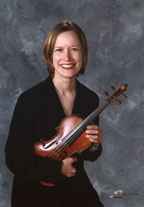 Sarah Morrison is currently director of the orchestra program at Rochelle School of the Arts in Lakeland, where she teaches second through eighth grade strings, including beginning second and third grade Suzuki Violin, the Amati and Stradivari Orchestras, and the Swinging Strings alternative styles ensemble. Ms. Morrison earned her Master of Music Education and Master of Music in Violin Performance from Florida State University and her Bachelor of Arts in Music and Humanities from Rollins College in Winter Park. Ms. Morrison has also completed her Suzuki Violin Book One Teacher Training at the Atlanta Suzuki Institute. Prior to teaching in Florida, Ms. Morrison directed the orchestras at Crownover Middle School in Denton, Texas, from 2002 to 2006, and served as elementary string specialist in the public schools of Salem, Oregon.
Ms. Morrison is an active all-county orchestra clinician, adjudicator, and presenter in Florida and currently serves as Chair of the Florida Orchestra Association Mentoring Committee. She has been invited to conduct all-county orchestras in Polk, Pinellas, and Collier counties and has recently enjoyed presenting string pedagogy clinics at state conference, including, "Teaching Strong Fundamentals in Beginning Strings Class: It's All Fun and Games," "New to Teaching Strings? Great Tips, Ideas, and Strategies," and "Creative Planning for the Middle School Mindset: Got Imagination?" Under Ms. Morrison's direction, the Rochelle Swinging Strings were invited to perform at the 2010 FMEA Clinic-Conference.
Ms. Morrison currently teaches on the faculty of the Florida State University Summer Music Camp, where she directs the Chamber Orchestra and Amati/Guaneri Fiddle Ensemble, and has taught on the faculties of the Polk County Youth Symphony, the Stephen F. Austin University Summer Music Program in Nagadoches, Texas, and the Tallahassee Symphony Youth Orchestra.
Ms. Morrison is a violinist and currently enjoys performing with the Imperial Symphony Orchestra of Lakeland. She has also performed as a member of the Tallahassee Symphony Orchestra, the Bach Festival Orchestra of Winter Park, and the orchestra of the Opera Theater of Lucca, Italy.
---
Dr. Mauricio Cespedes, Stringmania Summer Camp Guest Conductor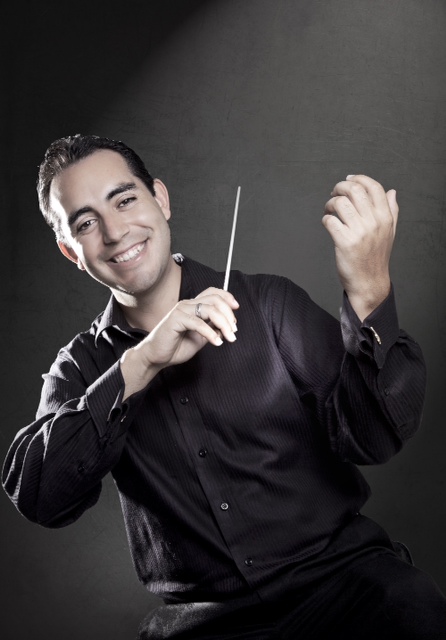 Mauricio Cespedes Rivero was born in Cochabamba, Bolivia, and started the violin and later the viola with his father Fredy Cespedes, concertmaster of the Bolivian Symphony Orchestra, and his mother Maria Eugenia Rivero, principal cellist of the Bolivian Symphony Orchestra. An active performer, Dr. Cespedes has served as principal violist of the Orlando Philharmonic Orchestra since 2008. He has acted as principal viola of the Bolivian National Symphony Orchestra, New World School of the Arts Symphony Orchestra, Miami Symphony Orchestra, Florida State University Orchestra, Lansing Symphony, and Ash Lawn Opera Festival Orchestra in Charlottesville, Virginia. He was assistant principal violist of the Sinfonicum Europae Orchestra in the Millennium Concert at Avery Fisher Hall in Lincoln Center with principals of the New York Philharmonic. In 2011, he won the You Tube Symphony Orchestra competition and performed at the Sydney Opera House with Maestro Michael Tilson Thomas. He has collaborated with composers such as Mason Bates, Stella Sung, Ellen Tafte Zwilich (Naxos Recording), and John Williams. Dr. Cespedes holds degrees from New World School of the Arts, Michigan State University, and Florida State University where he obtained his Doctorate degree.
Besides music, Dr. Cespedes holds a degree in Environmental Engineering with an emphasis in Management of Protected Areas in Bolivia. He has two younger sisters, Adriana who plays Bass, and Wara who plays violin. He is happily married to his wife, Emily, who plays violin and accompanies him on piano.