Matthew Davis, Interim Music Director & Symphonic Orchestra Conductor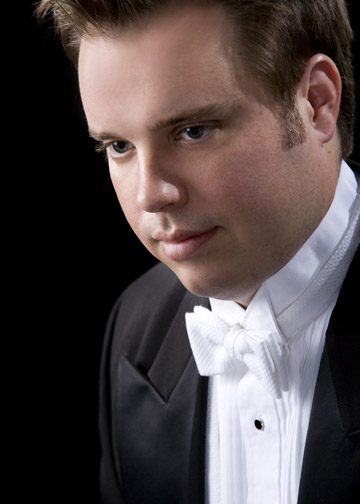 Matthew Davis is honored to serve as Interim Music Director and Symphonic Orchestra Conductor of the Florida Symphony Youth Orchestra for the 2015-2016 Season. Mr. Davis has previously acted as conductor of the Philharmonia and Prelude Orchestras of the FSYO. Since 2006, Mr. Davis has held the position of Director of Strings at the Lois Cowles Harrison Center for the Visual and Performing Arts in Lakeland, Florida. In addition to conducting the Harrison Symphony and Chamber Orchestras, Mr. Davis teaches music theory, music composition, and chamber music. Under his direction, the Harrison Symphony Orchestra was selected to perform at the 2007 Midwest Band and Orchestra Clinic in Chicago and the 2010 Festival des Anches in La Croix Valmer, France. Mr. Davis holds a Master of Music Education from Florida State University and a Bachelor of Music in Cello Performance from Indiana University.
An active conductor and clinician, Mr. Davis has conducted high school and middle school honors orchestras in Orlando, Tampa, Fort Myers, and Naples, Florida as well as San Antonio, Texas. Mr. Davis has served on the faculty of the Florida State University Summer Music Camps since 2008 and currently co-conducts the Symphony String and Guarneri Orchestras.
Mr. Davis was awarded a Surdna Arts Teachers Fellowship in 2011 to travel to the Netherlands to study Baroque cello at the Conservatorium van Amsterdam. He was honored to be named Harrison School for the Arts Teacher of the Year for 2011-2012. In 2004, Mr. Davis was presented with the Marjorie Keller Young Teacher Award by the Texas chapter of the American String Teachers Association.
As a cellist, Mr. Davis has studied with Lubomir Georgiev, Tsuyoshi Tsutsumi, Helga Winold, Nathaniel Rosen, and Richard Aaron and served as Assistant Principal Cello of the Tallahassee Symphony. He performed on tour with the American Russian Young Artists Orchestra in the United States, Russia, Hungary, and the Czech Republic, and in chamber music programs at the Encore School for Strings, the Quartet Program, and the Chautauqua Institute. Mr. Davis is a member of the American String Teachers Association and the Florida Music Educators Association. He currently serves as the Co-Chair for the Florida Orchestra Association All-State Music Committee Chair.
Michael Simpson, Interim Philharmonia Orchestra Conductor
Michael A. Simpson is the Orchestra Director at Lake Highland Preparatory School where he conducts all orchestras. He is also the conductor of the Core Orchestra for the 'A Gift for Music' string orchestra program. Mr. Simpson is frequently called upon to serve as guest conductor and clinician and has done so at over eight Florida All-County Orchestras. He has also been a guest conductor at the Kent School of Music in Maidstone, England, and the Harvard-Westlake school in Studio City, California.
During the summer of 2009, Mr. Simpson was one of three conductors at the Gateways Music Festival, a national orchestra festival for professional musicians held in Rochester, New York. In the summer of 2008, he was the conductor for the Florida Ambassadors of Music Orchestra, which took a seven-country performance tour of Europe. He has served as Conductor and Music Director of the Southwest Florida Symphony Youth Orchestra, the Treasure Coast Youth Symphony, and the Peninsula Youth Orchestra.
Mr. Simpson plays viola and has been a member of the Virginia Symphony Orchestra and principal violist of the Richmond Philharmonic Orchestra and the Richmond Classical players Chamber Orchestra.
Dr. Mauricio Cespedes, Stringmania Summer Camp Conductor & Prelude Orchestra Conductor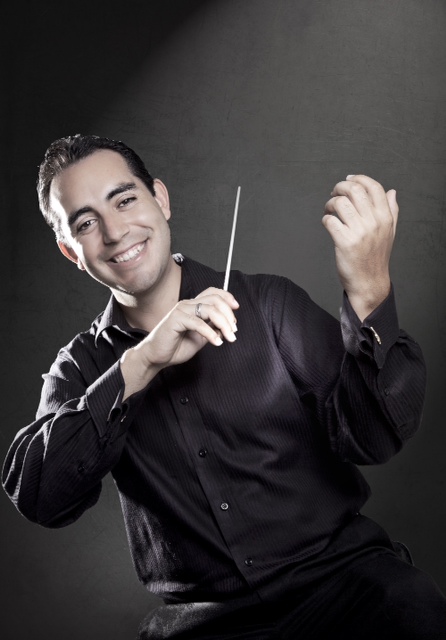 Mauricio Cespedes Rivero was born in Cochabamba, Bolivia, and started the violin and later the viola with his father Fredy Cespedes, concertmaster of the Bolivian Symphony Orchestra, and his mother Maria Eugenia Rivero, principal cellist of the Bolivian Symphony Orchestra. An active performer, Dr. Cespedes has served as principal violist of the Orlando Philharmonic Orchestra since 2008. He has acted as principal viola of the Bolivian National Symphony Orchestra, New World School of the Arts Symphony Orchestra, Miami Symphony Orchestra, Florida State University Orchestra, Lansing Symphony, and Ash Lawn Opera Festival Orchestra in Charlottesville, Virginia. He was assistant principal violist of the Sinfonicum Europae Orchestra in the Millennium Concert at Avery Fisher Hall in Lincoln Center with principals of the New York Philharmonic. In 2011, he won the You Tube Symphony Orchestra competition and performed at the Sydney Opera House with Maestro Michael Tilson Thomas. He has collaborated with composers such as Mason Bates, Stella Sung, Ellen Tafte Zwilich (Naxos Recording), and John Williams. Dr. Cespedes holds degrees from New World School of the Arts, Michigan State University, and Florida State University where he obtained his Doctorate degree.
Besides music, Dr. Cespedes holds a degree in Environmental Engineering with an emphasis in Management of Protected Areas in Bolivia. He has two younger sisters, Adriana who plays Bass, and Wara who plays violin. He is happily married to his wife, Emily, who plays violin and accompanies him on piano.
Sarah Morrison, Overture Strings Conductor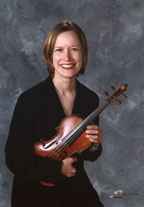 Sarah Morrison serves as conductor of the FSYO Overture Strings and directs the FSYO's Sing-Song, String Along program for beginning violinists. Ms. Morrison currently directs the Youth Orchestra of the First United Methodist Church in Lakeland. She served as director of the orchestra program at Rochelle School of the Arts in Lakeland from 2006-2014. At Rochelle, Ms. Morrison taught second through eighth grade strings, including beginning second grade Suzuki Violin, elementary and middle school orchestras, and the Swinging Strings alternative styles ensemble.
Ms. Morrison earned her Master of Music Education and Master of Music in Violin Performance from Florida State University and her Bachelor of Arts in Music and Humanities from Rollins College. She has completed her Suzuki Violin Book One Teacher Training at the Atlanta Suzuki Institute. Prior to teaching in Florida, Ms. Morrison directed the orchestras at Crownover Middle School in Denton, Texas, from 2002 to 2006, and served as elementary string specialist in the public schools of Salem, Oregon.
Ms. Morrison is an active all-county orchestra clinician, adjudicator, and presenter in Florida and currently serves as Chair of the Florida Orchestra Association Mentoring Committee. She has been invited to conduct all-county and all-region orchestras in Polk, Pinellas, Collier, and Hillsborough counties as well as in Knoxville, Tennessee. Under Ms. Morrison's direction, the Rochelle Swinging Strings were invited to perform at the 2010 FMEA Clinic-Conference.
Ms. Morrison currently teaches on the faculty of the Florida State University Summer Music Camp, where she has directed the Chamber Orchestra and Amati/Guaneri Fiddle Ensemble, and has taught on the faculties of the Polk County Youth Symphony, the Stephen F. Austin University Summer Music Program in Nagadoches, Texas, and the Tallahassee Symphony Youth Orchestra.
Ms. Morrison is a violinist and has enjoyed performing with the Imperial Symphony Orchestra of Lakeland, the Tallahassee Symphony Orchestra, the Bach Festival Orchestra of Winter Park, and the orchestra of the Opera Theater of Lucca, Italy.
Heide Evans Waldron, Executive Director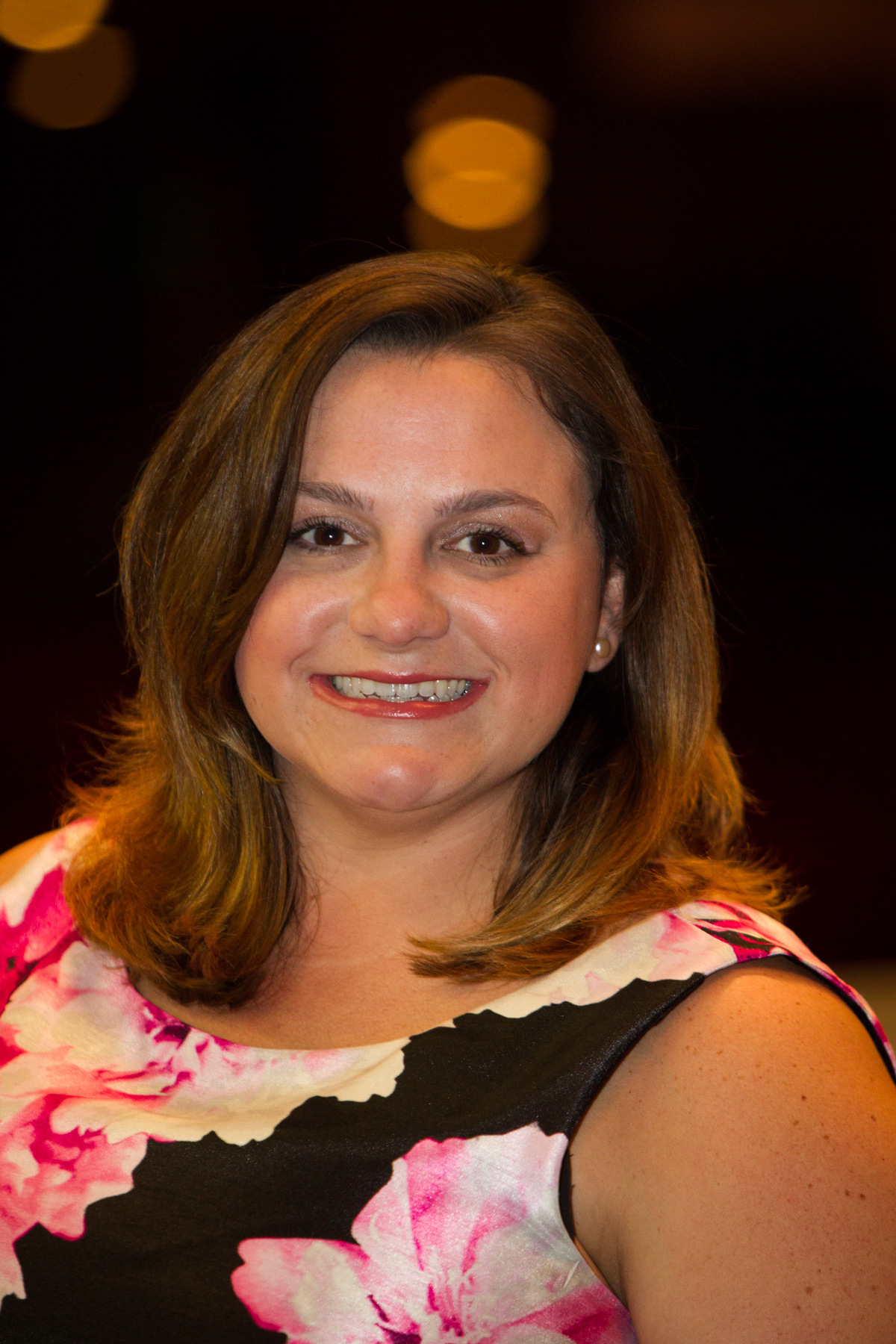 Heide Evans Waldron joined as Executive Director of the Florida Symphony Youth Orchestra in October of 2011. Heide earned a BA in Marketing and a BA in Business Management Administration from the University of Phoenix. She recently attended the Rollins Crummer School of Business. Prior to joining the Florida Symphony Youth Orchestra, Heide was the Manager of Member Relations at Orlando Science Center, wherein she served over 6,000 families in the greater Central Florida area since 2007. With over 10 years of hospitality experience, Heide specializes in generating substantial revenue growth, fundraising, event planning, marketing, public relations and customer service.
Musically inclined, as well, Heide is a former violist and alumnus of the Polk County Imperial Youth Orchestra. Heide's combined knowledge of non-profit leadership and youth orchestra education gives her great insight and dedication to serving the arts in Central Florida. In the immediate future, Heide plans to strengthen relationships with the community, encourage greater involvement and further alignment of the Florida Symphony Youth Orchestra with arts and music education standards in Central Florida.
Briana Scales, Development Manager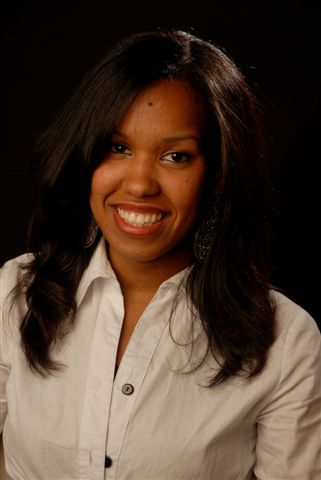 Briana Scales joined the FSYO team in 2013 and is looking forward to another wonderful year. She holds a BA in Music and a BA in Psychology from Kalamazoo College and a MS in Entertainment Business from Full Sail University. She also holds a Certificate in Business Management from the Rollins Crummer School of Business.
Before coming to FSYO, Briana was an intern at the Orlando Shakespeare Theater in Development and Donor Relations and an Account Executive at CGS Entertainment, an entertainment booking company in Detroit, MI. The main client of CGS is Detroit's MGM Grand Casino, where she managed weekly talent and events, and was responsible for contracting and scheduling both local and internationally known talent.
Musically, Briana is a classically trained vocalist and instrumentalist, playing the cello and piano. She delved into the music business at a young age, creating her first string quartet in the 6th grade that played around the Detroit area for many weddings and government functions. She has also been an instructor of private music lessons and theory and aural comprehension classes, as well as summer music camps.
Carl Rendek, Production Manager & Librarian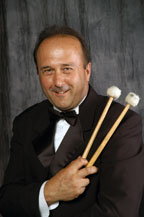 Carl Rendek is the Production Manager and Librarian for the Florida Symphony Youth Orchestra, Mr. Rendek attended the Manhattan School of Music in New York City where he was a scholarship student of Walter Rosenberger and Morris Lang of the New York Philharmonic. He was also a scholarship student of Charles Owen at the Aspen Music Festival.
Mr. Rendek studied jazz vibraphone with David Friedman. He is a former member of the Florida Symphony Orchestra (1975-1993), and current member of the Orlando Philharmonic Orchestra, where he serves a dual role as Principal Timpani and as Production Manager.