On November 16, 2014, the Florida Symphony Youth Orchestra's Symphonic Orchestra put on a fantastic concert at Edgewater High School featuring FSYO alums, Charles Rex (New York Philharmonic – Past Associate Concertmaster, Violin) and Christopher Rex (Atlanta Symphony – Principal Cello). Fifty years ago, the Rex brothers and made their Central Florida solo debut, performing the Brahms Double as members of the Florida Symphony Youth Orchestra. This year, in honor of this anniversary, they are returning to their roots to perform the piece that gave them their start.
Christopher Rex preparing for rehearsal.
The day began with a rehearsal of the Brahms piece, followed by a special coaching session with the Rex Brothers on the other pieces in the performance. Following the coaching session, the FYSO's Symphonic Orchestra took the stage with the Rex Brothers for an beautiful performance!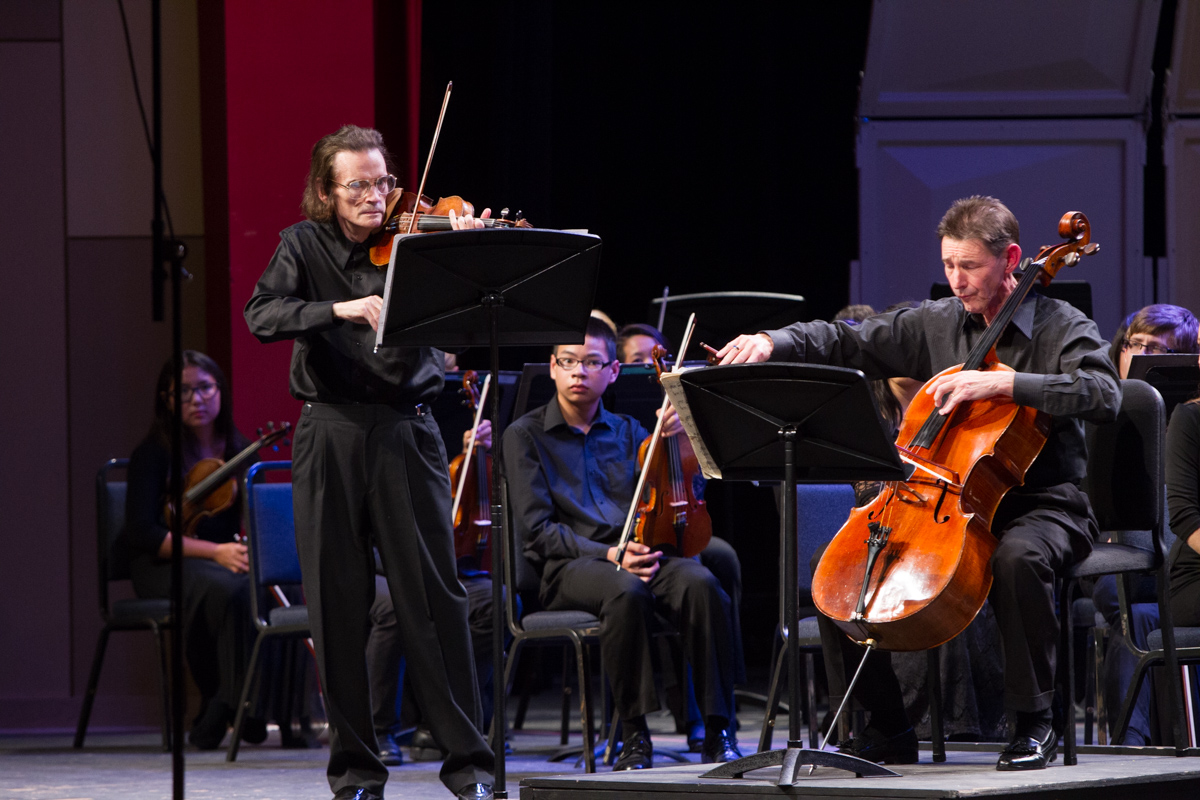 The Rex Brothers on stage with FSYO's Symphonic Orchestra.