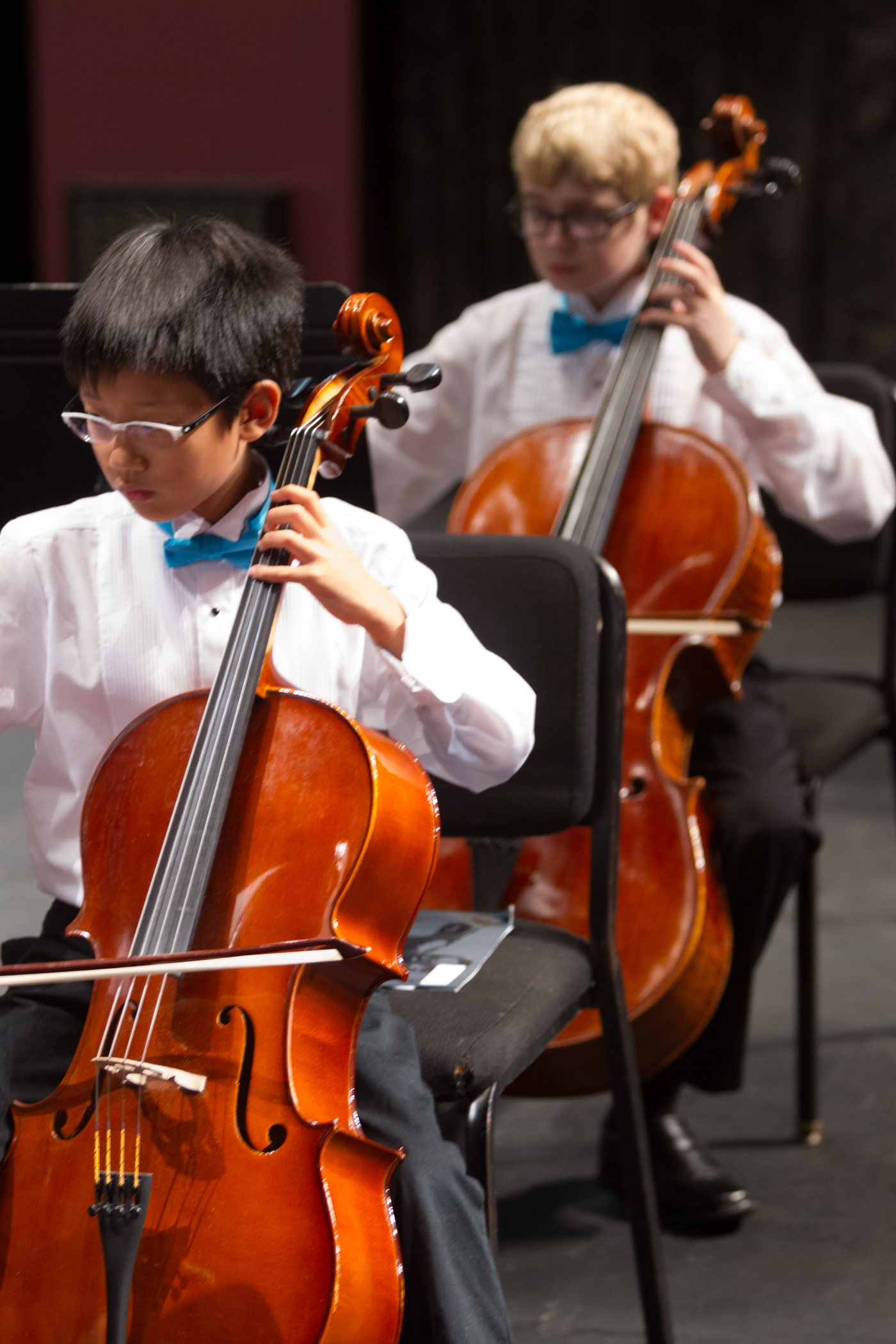 A highlight of the FSYO Concert Season, the Concerto Competition encourages students to step out of their roles within the orchestra, and into a soloists seat; students compete for a chance to play their solo accompanied by the FSYO's Symphonic Orchestra, under the direction of Maestro Andrew Lane.
Concerto Competition Finalists are selected from a round of auditions, and then Finalists compete at the Concerto Competition Recital, with up to three winners will selected. The Concerto Competition Winners will perform at different concerts during the FSYO 2014 – 2015 Concert Season. Concert venue for any winning performance is determined at the discretion of the FSYO Music Director.
The Concerto Competition Winners must be able to attend all important dates, including the concert at which they are assigned to perform their winning piece. Any conflicts disqualify a candidate. Rehearsals and concerts for the Concerto Competition Winners are listed on the FSYO 2014 – 2015 Concert Season Calendar.
FSYO Symphonic and Philharmonia members are eligible to compete, but the previous season's winners are ineligible to compete; one full season must pass before a previous Winner is eligible to compete again. All standard orchestral instruments are accepted, including piano.
To register for the Concerto Competition Auditions, please submit the attached application, a $15 application fee, and one copy of your chosen concerto selection by TBD for 2014-2015 season. Submissions may be turned into the FSYO Office, to your Orchestra Manager, or by mailing to PO Box 2328, Winter Park, FL 32792.
Forms
Music guidelines:Music selection, including full orchestral score, must be available to the FSYO. Music selection must be approved by the FSYO Music Director and your private teacher. Music selection must have available orchestral accompaniment; concertos for instrument and piano are unacceptable. Music selection cannot exceed 15 minutes.
Important dates: Concerto Competition Auditions: TBD for 2014-2015 season at the College Park Baptist Church There will be no accompanist allowed at the Concerto Competition Auditions. Music memorization is not required at the preliminary auditions; however, your selection must be memorized if you are chosen to perform for the Concerto Competition Recital. Judges for the preliminary auditions will be members of the FSYO artistic staff.
Concerto Competition Recital: Date: TBD for 2014-2015 season. A piano accompanist is required at the final auditions. Please arrange for your own accompanist. Music memorization is required. Adjudicators will be community music professional, unaffiliated with the FSYO.