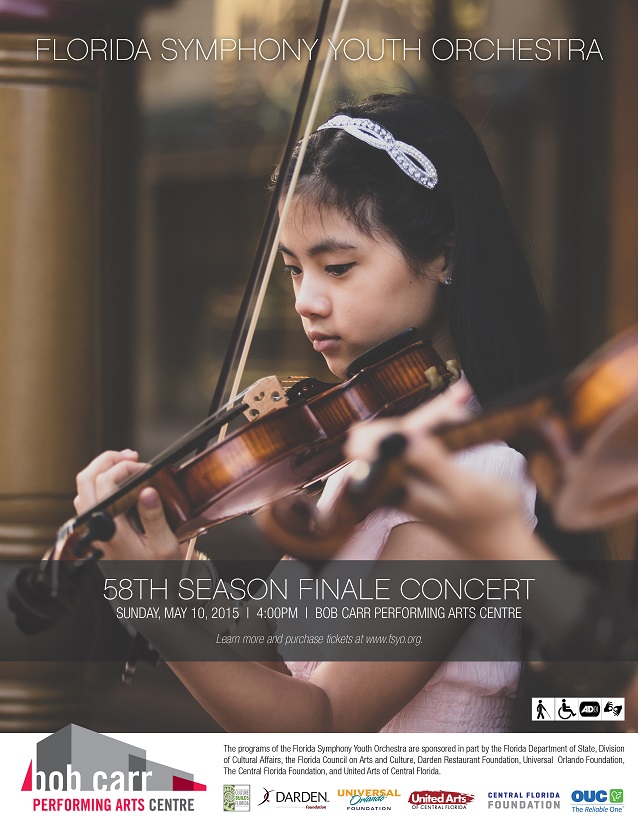 The Florida Symphony Youth Orchestra's 58th Concert Season closes with this concert at the historic Bob Carr Performing Arts Center in Downtown Orlando. All four FSYO Orchestras will be featured in this finale. As always, academic and music educators receive complimentary admission to this and all FSYO concerts.
This concert is part of the Season Subscription Package.
Date: Sunday, May 10, 2015
Time/Location: Bob Carr Performing Arts Center – 401 W. Livingston St., Orlando, FL 32801; 4:00 pm
Admission: Single concert tickets range from $8.00 to $16.00. Subscription series tickets range from $28.00 to $57.00. All tickets can be purchased through fsyo.org or by calling 407.999.7800.