For Immediate Release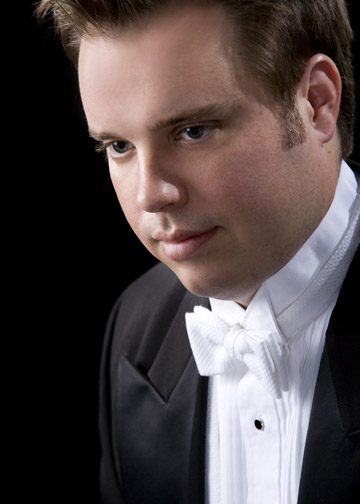 ORLANDO, FL – The Florida Symphony Youth Orchestra has appointed cellist, teacher and conductor, Matthew Davis, as Interim Music Director and Symphonic orchestra Conductor. He takes the role effective immediately with the departure of long time music director Andrew Lane.
Davis has been with FSYO for the last 2 seasons - moving from Prelude, to Philharmonia, and now to the Symphonic orchestra. Since 2006, Davis has held the position of Director of Strings at the Lois Cowles Harrison Center for the Visual and Performing Arts in Lakeland, Florida. In addition to conducting the Harrison Symphony and Chamber Orchestras, Davis teaches music theory, music composition, and chamber music.
"I am truly excited to serve as Interim Music Director and Conductor of the Symphonic Orchestra for the Florida Symphony Youth Orchestra this upcoming season! The opportunity to collaborate with these fine young musicians to perform music of the highest caliber is an honor and a privilege, a dream come true, and I look forward to bringing my passion and joy for music making to this fine organization."– Matthew Davis